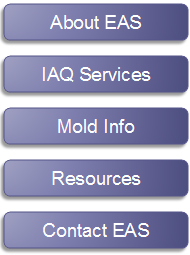 We specialize in consulting in both the commercial and residential environment in regards to restoration and mold.
Our advanced equipment for Mold and Restoration projects include:
Non-Viable and culturable air samplers
Infrared Solutions Flex-Cam Thermal Imaging System
Bio-Trace ATP Rapid Hygiene Assessor
Handheld laser particle counter
Advanced data logging air quality monitors
and many more...
Using the most advanced equipment available we are able to provide you the most comprehensive information to make your restoration decisions with.
Our available services are infinite, and we encourage you to give us a call or email so we can consult with you, discuss your options, and offer the most accurate, and cost effective solution, Please call 888-486-6414.
Our available services start with:
Initial assessment and protocol writing: At the start of your project, the most important part is collecting evidence, making decisions, and involving a third party, We provide this solution all in one visit!
Cursory Air Testing and Surface Sampling: Though these are often an integral part of initial assessment, we understand our clients who are interested only in an assessment of their living or workspace's health (or how it is affecting their health). It isn't a pre-requisite to have a disaster, to request an assessment.
Final Clearance: We provide professionals, building and home owners with professional and expeditious final inspection, sampling, and reports.
All work performed by EAS includes a related report, detailing any findings in simple and clear, easy to understand language.